To see what people are saying on Google, Facebook & Yelp 
GPS Human Performance is unlike any gym I've ever seen. Geoff and Lisa have created a facility that isn't limited to CrossFit. With a wide range of classes like Strength and Conditioning, Olympic Weightlifting, in addition to the CrossFit, I can always find a great way to improve my fitness that works around my schedule. The classes themselves are basically on par with personal training. Geoff (and Lisa) focus on the members during the entire class and are able to give fantastic coaching to ensure that your form is safe and that you are working to the best of your abilities. My favorite thing here is definitely the care that the coaches have for all their members; it's the kind of care that makes going to the gym NOT something that you dread all day. It's also 100% NOT a judgemental environment, you will always feel welcome and comfortable to work at whatever your ability level is. Join GPS it's 99.9999% likely that you won't ever regret it! – Mary F.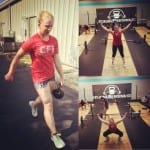 I've been a member at this gym since the beginning and I honestly have to say that the one thing that keeps me coming back is the excellent coaching that is provided. Geoff and Lisa are very helpful in observing and coaching you through your lifts to make sure your form is on point and you don't get injured. Another great thing I love about this gym is the great friendships I've made. Everyone is super friendly and very welcoming to new comers. Best gym in the Fort Bragg area for sure! – Andrew J.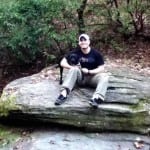 Best place in Fayetteville, if it weren't for this gym I probably would have moved back to Jersey. The whole staff is awesome and so is the programming. #PRcity – Danielle K.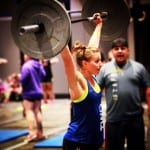 I got to Fayetteville looking for a good CrossFit gym and lucked out by randomly choosing GPS. Geoff, Lisa and John all did so much to help and teach me. They helped me get back in shape, and learn the movements and techniques I needed to become self sufficient when I got back home. I was looking for an experience like that for a long time and they delivered. It was the best thing I could have hoped for. – Ryan B.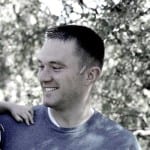 I never thought I would be one of those people who actually loved going to the gym. Ever since I became a member at GPS, I look forward to class each day. – Kait S.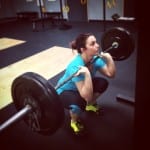 Best gym around. Knowledgeable staff, great workouts, and every member I have met is great. I'll definitely continue my membership at GPS. – Ben S.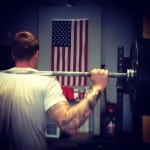 Best gym in Fayetteville hands down. Enough said. – Austin B.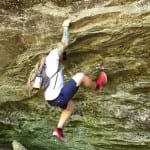 I had the pleasure of training at GPS for the past three months. I can say there was not a time I was not learning or improving. Everyday I went in, I came out ready to challenge myself to do better than the day before. Everyone there made the experience truly among the best. The experience, coaching, and occasional joking around made for a very comfortable and welcoming experience. I look forward to getting the opportunity to train there again. Strongly recommend GPS Human Performance to anyone in the area looking to find a gym that is definitely Professional, Welcoming, and Challenging. – Josh G.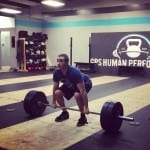 Great hospitality! Came in for a quick visit and got two great workouts in. Can't wait to go back! Thanks guys!!! – Savannah R.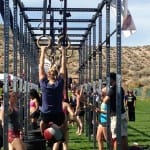 Geoff and the rest of the staff at GPS are amazing. They are extremely good at what they do and take every step necessary to ensure that you get better. The classes are small enough that the coaching look sat each person individually, yet big enough that you feel like a team when working out. This place helped me a lot in my lifts ( My form was terrible before I met them), helped me recover from two serious injuries, AND improve in strength considerably. I owe it to GPS. – Andrew B.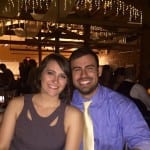 I recently moved to Fayetteville and I was looking for a friendly, injury prevention CrossFit gym to join. Luckily I found GPS performance and I took the fundamentals course! I loved it, and they properly teach techniques so avoid injuries and the staff and people are so friendly. I recommend this gym for anybody! Whether you are looking to begin CrossFit or been doing CrossFit for a while, I suggest you try out GPS! – Karen A.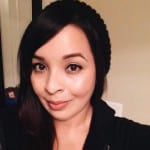 Geoff and staff at GPS Human Performance are awesome. I have been working with Geoff for several years and his knowledge in fitness is unsurpassed. If you are looking for a gym where you will get in shape and continually better yourself this is the place. There is nothing bad I can say about the whole operation. – Dave S.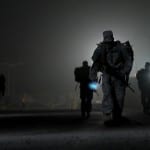 I had never had a strength & conditioning/lifting coach before I went to this gym and GPS Human Performance is worth every penny. The programming is excellent and Geoff cares that you know what you're doing for each lift. I had multiple questions about lifts and mobility and every one of them was answered. Geoff will work with you if your knee, ankle, etc. is bothering you or if you have any kind of race/event coming up. I got much more out of this gym than I expected and couldn't recommend it more strongly to anyone who is serious about getting better. Tank Up. – Nick S.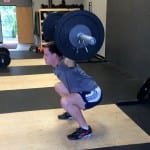 The best functional fitness gym in Fayetteville, hands down. Conveniently located right outside the Reilly gate GPS Human Performance offers SO much more than just providing you the equipment and a WOD. Strength and Conditioning, Olympic Weightlifting, and an extremely informative coaches. Geoff is one of the best coaches I've ever had the opportunity of learning from. He cares about his athletes and will work with you to get you where you need to be and where you want to be. I would recommend GPS to everyone no matter what your skill level is. – Scott H.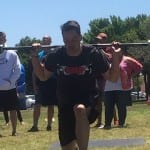 Before joining GPS Human Performance I had met Geoff through some friends and after some time he helped to develop a workout plan for me. Having played sports throughout college I was excited to get back into the gym with an actual program to follow that would give me results. I went to the gym on Fort Bragg everyday and got stronger and faster, but having been a member of Crossfit gyms before I just felt like I was missing the coaching to not only improve but also to get stronger. Then when I heard that Geoff was opening GPS Human Performance I instantly knew that I needed to join. Since I started at GPS in January not only have I gotten stronger and faster but also my lifting form has drastically improved – which may seem ironic considering the stereotype that I know many people have about Crossfit. Geoff has helped me to identify and eliminate my weaknesses, most of which I did not even realize that I had. Through his Prehab, he has helped to become more flexible and more resistant to injuries and strain, which had been one of my biggest fears. But the best part about the gym is that it can't be type casted. At GPS there's Crossfit, Strength and Conditioning, Olympic Lifting, and a Fundamentals course which all help an athlete to benefit from the tremendous about of knowledge Geoff has. If you think I'm biased since I'm already a member of GPS and you're looking for a Crossfit gym in Fayetteville or just a different gym then I challenge you to take the free class that Geoff offers and let him prove to you that GPS Human Performance is hands down the best gym in Fayetteville. – Vince P.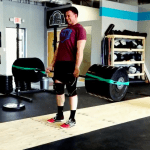 This gym is awesome and will help you get the results you are looking for; outstanding workout plans, outstanding coaching. I highly recommend this gym for everybody, whether you are looking for crossfit, strength and conditioning, or Olympic weightlifting. – Matt W.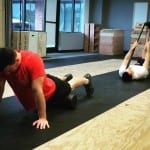 Professional Staff, Clean Facilities, and workouts that are challenging. GPSHP helps you push yourself correctly, and functionally. They are there to offer advice, and help improve your form through all range of movement. Their scaled approach helps unleash one's own potential. Geoff and Lisa have created a quality program in limited supply around the Fayetteville area. Unlike other crossfit gyms, they offer strength conditioning programs, as well as other athlete services to help build Human Performance the right way. I am glad I am a member of GPSHP, and will be for the foreseeable future. – Torvald J.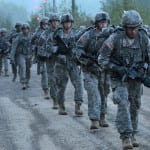 Never do you wish to be hurt/injured but I am thankful for my injury leading me to the T.H.O.R. 3 program and Geoff as friend and as my strength and conditioning coach. Not only did he help me avoid knee surgery with his knowledge in rehabilitation from his years as an Athletic Trainer, but he made me the strongest and fastest I have ever been in my life. He has a passion for his work that is his life and wants the best for anyone who comes to train with him. Thanks for everything Geoff. – Brandon H.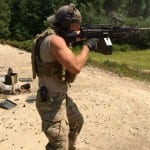 "I was honestly scared of the gym and avoided it at all costs, but after having ACL Reconstructive Surgery in March 2013, I found that with proper training and technique (learned from Geoff) going to the gym had huge benefits and was actually fun! Then after breaking my ankle in March 2014, I realized that working all muscles and being in good shape decreased the time needed for recovery. Geoff was instrumental in my recovery from both surgeries. I am no longer scared of going to the gym…in fact…I feel like crap if I have missed more than one workout in a week at the gym. I honestly cannot believe that in less than 8 months, I went from being able to deadlift a max weight of 65lbs to being able to deadlift 235lbs. I love the gym now and look forward to seeing my strength continue to improve!!" – Miranda K.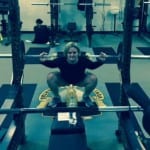 When I first met Geoff about two years ago, I was broken and constantly in pain from years in the Army. Geoff trained me to move properly, lift correctly, improve my overall fitness levels and he taught me how to make smart decisions in my own physical training for when he wasn't available or when I was on the road or at home training. When I met him I could barely do a quarter squat, now I am setting and breaking new PRs all the time in Olympic Weightlifting and Powerlifting. All pain free! Ive never been stronger, leaner or felt better in my life.  Geoff is not your average coach, he cares and will do what ever it takes to make you the best person you can be inside and outside the gym.  – Kerri M.
I have been training with strength and fitness coaches regularly since I was fourteen. I've worked with Geoff for several years now and have noticed two things. First, he is the most involved and attentive strength coach I've ever had. He is constantly evaluating my technique, adapting the program, and helping me get the best results. Second, and more importantly, my fitness has been consistently better across a wide range of sports and activities. I play rugby, race mountain bikes, and grapple, and Geoff helps make sure I'm strong, resilient, and effective whatever I'm doing. – Derek E.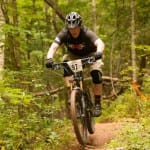 I've known Geoff for a little over 2 years. I came to him when he was a strength and conditioning coach at the THOR3 program, a program designed to train soldiers like the elite athletes they are.  All I've ever done before meeting Geoff, was traditional bodybuilding/powerlifting styles of training. After 2 months of his program that was designed personally for and what I wanted, I saw huge gains in size and strength. But it didn't stop there, he then introduced me to some cardio, known as CrossFit. I was a total disbeliever in CrossFit. I thought I would give it a try since his programming already made me a believer in him. After about a month at this and still doing the strength training, I lost 5% body fat and was still getting stronger and gaining lean mass. I am so glad that he is now venturing outside the military and will be able to spread his knowledge of how to make the human body perform better for any individual. To top it all off, the best thing that I gained from his training, coaching and mentoring was his friendship. – Don M.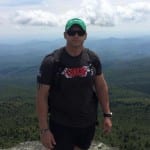 I first met Geoff when I was injured and had to go through physical therapy. Not the ideal way to start, but nevertheless Geoff started a plan tailored to my injury, body composition, agility, goals, personality, etc. Almost immediately I noticed strength, speed, stamina, agility, technique, and all other aspects of my physical fitness increase. I had to move last summer unfortunately telling Geoff goodbye but not farewell. At my new home I went through a physical assessment and the assessors were already impressed with my physical abilities, thus starting me on a different program for advanced workouts. Among these tests I was administered an Upper Body Round Robin, (UBRR) and was able to score above 1300 points, not to mention I was at 6,000 ft above sea level. Hands down Geoff provides great workouts and an excellent atmosphere when he coaches. Thank you Geoff for everything you have done for me! – Lukas Z.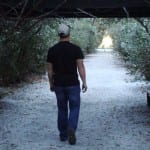 I trained with Geoff for 2+ years in the USASOC THOR3 program.  Geoff's knowledge, attention, enthusiasm, and focused strength training programs are second to none.  In my first 6 months I eliminated numerous soft tissue injuries, increased my mobility, greatly improved my technique and as a result made huge strength gains.  I am stronger, faster, and more durable while training smarter than I ever have.  Geoff is a great trainer who cares about his people.  Training with Geoff is a no brainer. – Mike K.
Simply put Geoff is the best at what he does–and what he does is make people better. I have served in Army Special Operations for nearly 20 years and have never had a coach with as much knowledge, dedication and common sense as Geoff brings to his coaching.  If you are looking for a "one size fits all" gym then go somewhere else. If you are looking for somebody to work with you and help you reach your goals at an individual level then go see Geoff. I know firsthand that what he advertises is the truth as he helped me reach several personal and professional goals.  For years the military had a simplistic view of physical fitness and only recently began to look at personal fitness as an operational concern. Years of training and combat have taken their toll but with people like Geoff helping to heal, maintain and improve our strength, range of motion and longevity the force is better off. I cannot imagine where I would be today had I had someone like Geoff helping me from the very beginning. – Jim S.