Are you stationed at Ft Bragg and looking for a performance boost?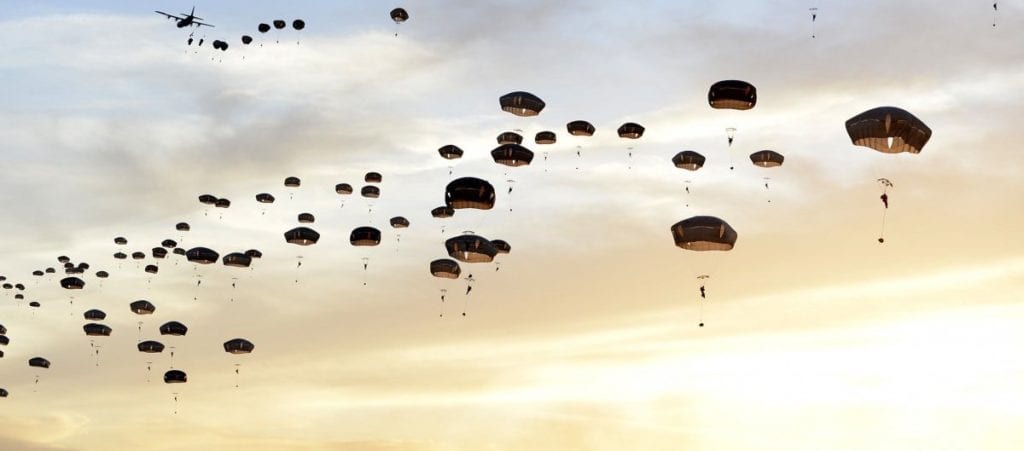 What is Tactical Strength & Conditioning?
Tactical Strength and Conditioning is more than just lifting weights – it encompasses the entire development of you as a human and what is needed to improve physical performance. This includes injury prevention, plyometrics, speed and agility, endurance and core stability, as well as strength training.  This program is designed and run by a former THOR3 Strength & Conditioning Coach that has been working with Special Forces operators since '09. It is designed to get you stronger, leaner and faster while improving movement and decreasing the potential for injuries. When you think Tactical Strength & Conditioning think PERFORMANCE based training!
Who is Tactical Strength & Conditioning for?
This class is for ANYONE! It's great for the Active-Duty Soldier who wants to get exposed to how elite level athletes get trained, as well as to prepare them for advanced selections and/or improve overall fitness level. This program is NOT just for soldiers, these methods work for the novice as well as the advanced athlete, male or female. This is also a great opportunity for those college athletes looking to get prepared for their upcoming sport seasons.
For you ladies that are nervous about training with weights and getting bulky, CLICK HERE to read our recent Blog post specifically targeted at putting that myth to bed once and for all.  
What will the Tactical Strength & Conditioning classes consist of?
We will follow a structured program that will work on turning you into a better athlete.  The foundational movements such as squatting, deadlifting, pushing, pulling and others will be implemented to allow for peak performance on a daily basis.  A large focus is on uni-lateral training as well, single-arm and single-leg movements, to close the gap on our dominant side and make us a more well rounded individual. During the class we will go through a specific warm-up designed to enhance injury prevention, train foundational movements, incorporate speed, agility and conditioning work, while also including a mobility, recovery portion to close out the class.
What does a Tactical Strength & Conditioning class look like?
Days will vary, but everyday will follow a similar structural layout.
Typical daily layout as follows:
1. Movement Prep/Dynamic Warm-Up (The Goal is to Prepare the Body for Work & Enhance Injury Prevention)
2. Primary Strength Component/Olympic Lifting Variation (The Goal is to make Dependent on Day;Back Squat/Cleans etc.)
3. Additional Strength & Core Conditioning Work (The Goal is to train left vs right side and shore up any core weaknesses)
4. Cool Down/Recovery (The Goal is to take care of yourself today so your are ready for tomorrow)
What else do I get out of Tactical Strength & Conditioning?
For the Active-Duty soldiers that are in need of improving there APFT, or decreasing their Ruck time, we are able to put together programs for you to compliment what you are doing in the gym to maximize your potential outside of the gym. Just ask Geoff, he's been helping soldiers since '09 advance their careers, crush PT tests and !
What our members are saying…
"The Tactical Strength & Conditioning class has helped me shore up all my weaknesses, improve my form and technique, and all while preventing injuries" – Casey
"The workouts are geared towards allowing me to receive evidenced based programming, coaching and cueing to maximize my strength and power. Additionally, these workouts included accessory movements, to improve my movement patterns and reduce my injury risks." – Jordan
"The Tactical Strength and Conditioning class focuses on compound, functional movements, geared toward improving my performance. In my time here I have increased my strength with a consistent, yet progressive approach each and every week." – Jennifer
"I honestly like and consistently go to the Tactical Strength & Conditioning class more than CrossFit because it has helped me gain more functional strength for my job and my everyday activities." – Jia
How do I get started?
With a FREE TRIAL CLASS, that's how!
**IMPORTANT: Please be sure to hit green SEND button after entering info**
**IMPORTANT: Please be sure to hit green SEND button after entering info**